Fish Kayak Tour- Lake Åsnen
A Guided Fish Kayak tour with a local guide on lake Åsnen.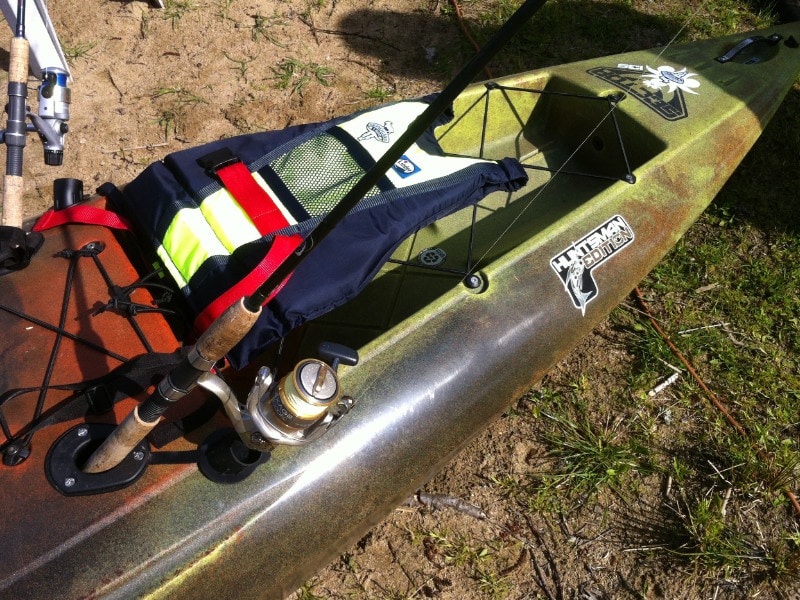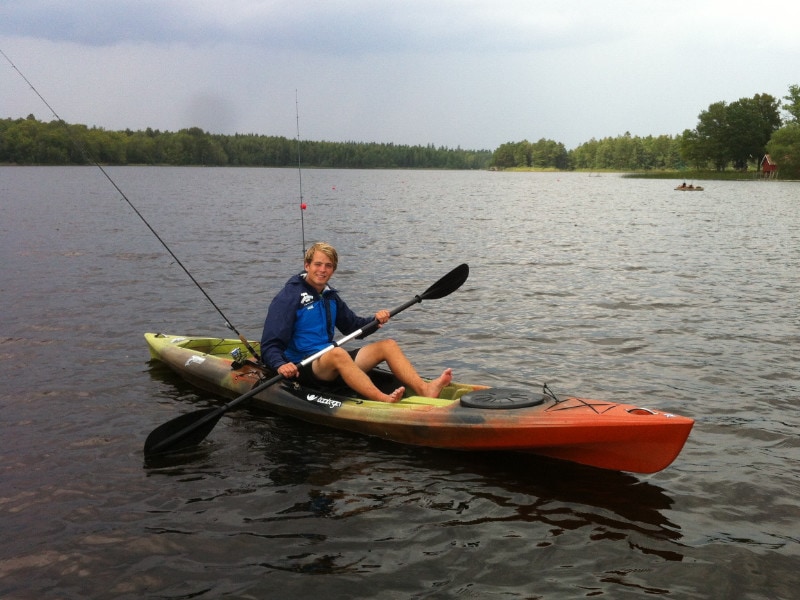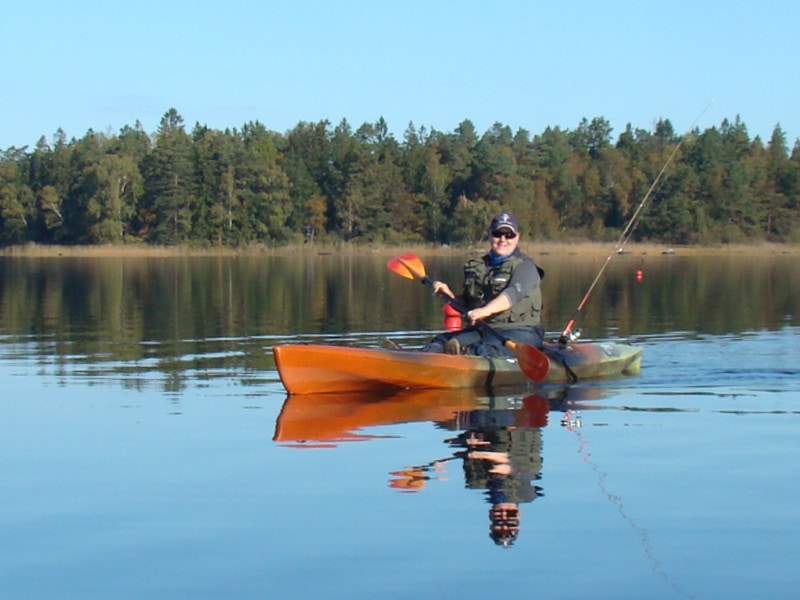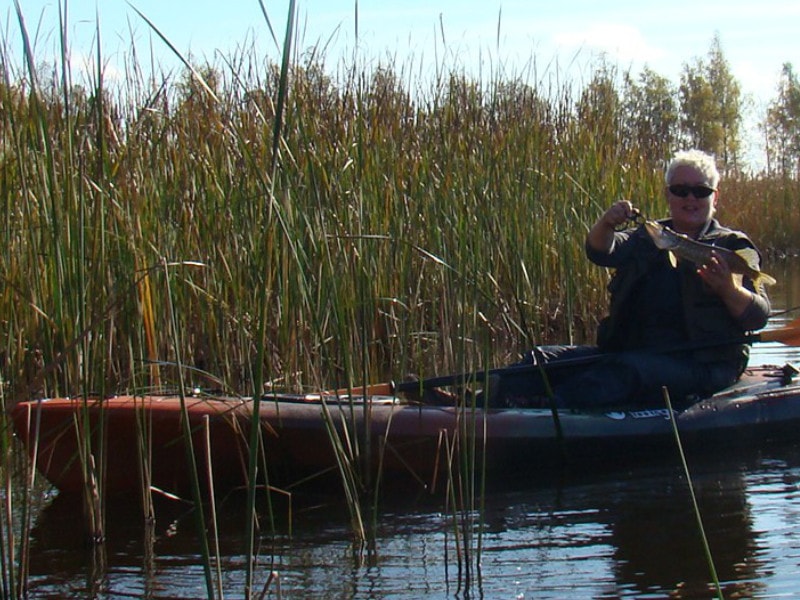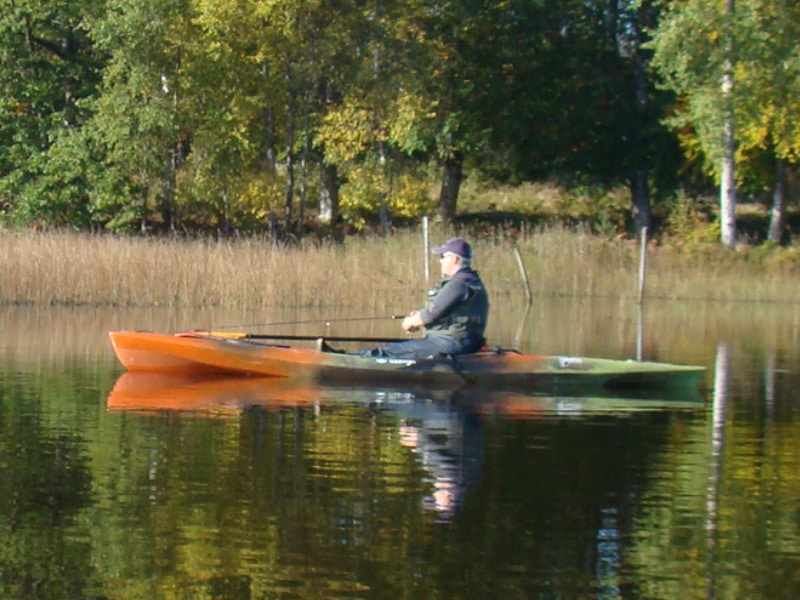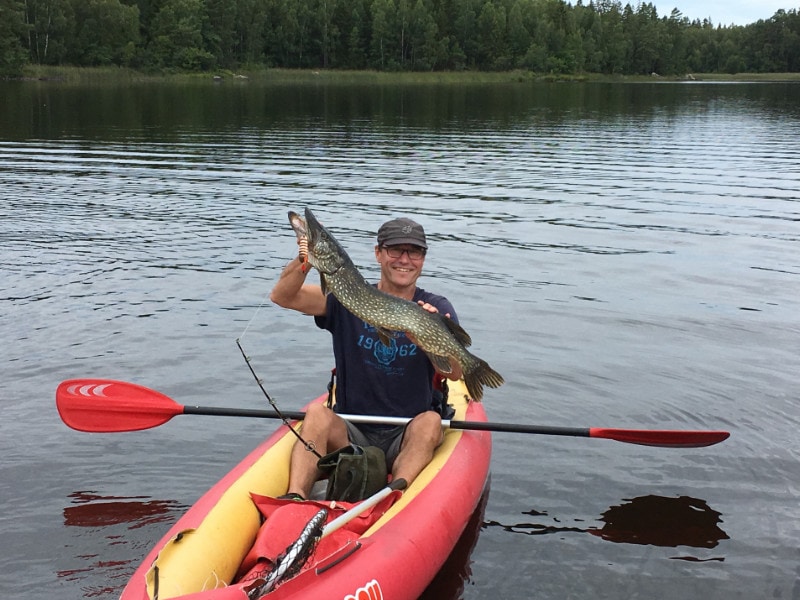 Discover the unique archipelago of lake Åsnen. The lake is about 155 km², with over 1000 islands. It is a shallow lake that guarantees a rich bird life and good fishingwaters. Lake Åsnen is famous for both good Pike- and Zander fishing. In the summer it is just fantastic to go out with special fish kayaks. It gives you another dimension of fishing, you can go all over the lake even where it is shallow and between small island. Quiet, peacefully you just paddle away and you fish along the way.You will also paddle through the newly opened  Åsnen National Park.
Program:
We begin the Fish Kayak tour in the evening. The local guide has the fish kayaks and all the equipment ready, he gives you good instructions before you leave the harbour on Getnö. Everybody becomes life jackets and the fish kayaks have 1 set complete fishing equipment for the tour.
The experienced kayakguide navigates between the different islands around the islands of Getnö. The fishing guide knows the waters as well as the inside of their pockets and will guide you to the "hottest" fishing spots. The fishing method You will do is mostly spinnfishing and also some kayak trolling.
Halfway, you will have a break, stretch your legs and enjoy a "Småländsk" evening food on special places on the island of Getnö. You can also enjoy a beautiful sunset from the fish kayak, every evening the sunset is different and magical. The Kayak tour lasts around 4 hours and then you paddle back to the harbour on Getnö. After the tour you can enjoy a nice campfire if you like.
Season: June-August
Duration: 4 hours, evening fishing tour, 15:00-19:00
Includes: Local guide, Fish Kayak, life jackets, full fishing equipment, evening food
Price: 1250 SEK per person
Group size: 2-3 people (recommended age over 15 years)
Private Tour, additional fee +990 SEK
We only take small groups with local guide for a more genuine experience and fishing possibilities.
Skills: You need to be able to swim.
To bring: warm clothing, windjacket
Location:
Getnö-Lake Åsnen Resort, SE-362 96 Ryd / Småland / Sweden
WGS84 decimal: 56.584500 degrees / 14.694600 degrees
WGS84 g/m/s: 56 35' 4,20" / 14 41' 40,56"
Getnö Gård on Google Maps
Accomodation:
We recommend you to book a cottage on Getnö-Lake Åsnen Resort or stay on the beautiful Campground in the natural setting on the island Getnö.
Booking:
info@getnogard.se / Tel: +46-477-24021 Getnö Reception
Distance from south: Copenhagen(220km) 3 hours.Trelleborg (210 Km) 2,5 hours, Helsingborg (180 Km) 2 hours. Driving north you take road E4 to Traryd. Turn right on road 120 towards and through Älmhult. You continue on the road 120 until the crossing road 120/road 126. Here you drive straight on to the little village Ålshult. Follow the signs GETNÖ GÅRD 7 Km. You can also take road 23 driving north until you come to Älmhult. Here you turn right on to the road 120. You continue until you reach the crossing road 120/road 126, then please follow the same instruction above.
Driving from the north: From Växjö(65km) 45min. Drive south on road 23 for about 30km, turn left on to road nr.126 going south. After another 30km you see the sign Getnö Gård 7km. Turn left again to the little village Ålshult and follow the signs GETNÖ GÅRD, 7 Km forest road up to the farm Getnö. Welcome !