Wir sind ein Team von professionellen Guides für Aktivitäten rund um den Lake Åsnen.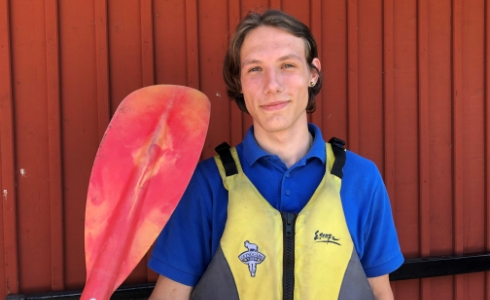 Guide: Kayakguide, Ski Instructor
Language: Swedish & English
I am a happy and cheerful guy from Växjö, who just loves nature and kayaking. Currently, I am attending the school Ryssby's Gymnasium where I am studying Nature & Adventure. I am 19 years old and have long experience with kayaking and guiding. I have the green certificate in Kayaking. I have been working with kayak school and as a kayak guide for 2 seasons on Getnö-Lake Åsnen Resort.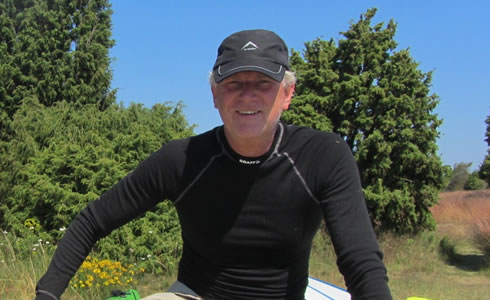 Guide: Kajak & Fahrradtouren
Sprachen: Schwedisch, Englisch
Nach mehr als 30 Jahren als Manager, Trainer für Gruppen- und Organisationsentwicklung in öffentlichen Verwaltungen und Non-Profit-Organisationen, startete ich das Unternehmen "Åsnen Natur & Bildung" im Jahr 2006. Hier bekomme ich die Gelegenheit, meine großen Interessen mit Menschen und Outdoor-Aktivitäten zu vereinen.
In einem Kajak oder mit dem Fahrrad führe ich kleine und exklusive Gruppen an die schönsten und einzigartigen Schätze des Lake Åsnen.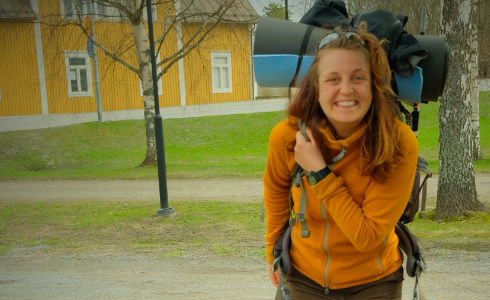 Guide: Certified Swedish Mountain Leader. Hiking, activity guide and kayak guide.
Sprachen: Schwedisch, Englisch
I'm a smiley lady with my roots in the Småland woods just north of Lake Åsnen. The outdoors, nature and sports are a few of my main hobbies and therefore also the reason I've chosen to take professional outdoor leadership schooling. According to the" Swedish Mountain Leader-norm" I am now, after 2 years of school and lots of adventures, a certified Swedish Mountain Leader. It feels incredibly fun to bring old experiences and new knowledge together to help my guests feed their outdoorsy hunger. Are you ready? Let us adventure!
Haben wir Ihr Interesse geweckt?
Schreiben Sie uns und wir melden uns so schnell wie möglich.
Aktuelles & Angebote
Wir informieren Euch über News und aktuelle Angebote von Getnö - Lake Åsnen Resort.