Welcome to Getnö - Lake Åsnen Resort, a natural paradise
We are proud and happy to welcome You to Getnö Gård, a nature paradise dating back to the Viking era. The Olsson family have turned this private nature reserve into a true nature paradise: Lake Åsnen Resort. We are celebrating 3 year Anniversary with ÅSNEN NATIONAL PARK, an area of 19 km², which is located directly west of Getnö.
Getnö is the NATURAL WATERWAY into the National Park, which you can easily reach by boat, canoe or kayak. We offer different types of guided Tours together with "ÅsnenGuiderna"; fishing, storytelling, osprey safaris, guided boat tours and mushroom picking. We only take small groups with a local guide for a more genuine experience and minimum disturbance on nature.
The nature of our lake Åsnen is unique with about 1000 islands and famous fishing waters, a true Eldorado for nature lovers, fishermen, bird- watchers and canoers. You might discover "Åsnen Big Five"; The Osprey, The Moose, The Blachtroated diver, The Crane, and The Sea-eagle. Together with our staff "Team Getnö", our aim is to provide our guests with the best possible service. Tell us what you want and we'll do everything we can to fulfill your wishes.
If it's a combination of stimulating outdoor activity and tranquillity you are after, Getnö is the place for you – and we are delighted to have you as our guest!
Hjärtligt Välkomna ! / Family Ingrid Olsson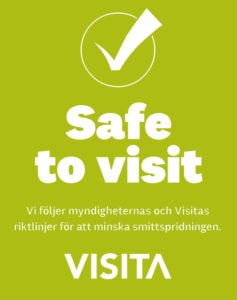 Our opening hours
Cottages: open the year around For service please call +46 477 24011 or write us an email to info@getnogard.se Campsite: 27 April – 6 October 2024
News & Special Offers
We keep you updated about news and special offers from Getnö - Lake Åsnen Resort.