We are happy and proud to welcome You to Getnö Gård, a nature paradise dating back to the Viking era. The Olsson family have turned this private nature reserve into a true natureparadise: Lake Åsnen Resort.
In 2020, we celebrated Getnö Gårds 700 year Anniversary! 1320-2020. The farm has an interesting history and many colourful owners have lived and worked on this island.
We continue our cooperation with Åsnen National Park, an area of 19km2, which is located directly west of us. Getnö is the NATURAL WATERWAY into the National Park, which you can easily reach by boat, canoe or kayak. We offer different types of guided Tours together with "ÅsnenGuiderna": such as pike safaris, nightfishing, kayaking, osprey safaris, horseback riding and guided boattours into the National Park. We only take small groups with local guide for a more genuine experience and minimum disturbance on nature.
The nature around lake Åsnen is unique with about 1000 islands and famous fishingwaters, a true Eldorado for naturelovers, fishermen, birdwatchers and canoers. You might even discover "Åsnen Big Five".
Together with our staff "Team Getnö", our aim is to provide our guests with the best possible service. Tell us what you want and we'll do everything we can to fulfill your wishes. If it's a combination of stimulating outdoor activity and tranquillity you are after, Getnö is the place for you – and we are delighted to have you as our guest!
HJÄRTLIGT VÄLKOMNA !
/ Ingrid E-M Olsson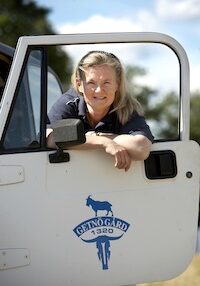 Ingrid E-M Olsson
Managing Director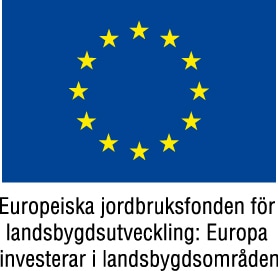 Vi har erhållit företagsstöd hos Europeiska Jordbruksfonden för landsbygdsutveckling, gällande våra senaste investeringar; En ny Fritidsstuga 2017. Stugan Kronhjorten är 49 m² stor, 4-6 bäddar och den är även en handikappanpassad fritidsstuga. Ett nytt Servicehus 2019, 48 m², med wc, duschar, handikapp anpassad wc/dusch med ramp, teknikutrymme samt diskplatser.
News & Special Offers
We keep you updated about news and special offers from Getnö - Lake Åsnen Resort.