Hall of Fame / Regulars Apple Tree
The Olsson family have now owned Getnö Gård 50 years, 1967-2017. Getnö island is located in the middle of lake Åsnen, surounded by nature reserves, bird protection areas and a coming nationalparc in 2018.
Many guests have been coming for vacation and relaxing in the beautiful nature, renting cottages and fishing since the 70's.
In 1986 Lennart Olsson opened up the naturecamping. The scenic spot soon became popular among German tourists. Many keep coming every year, and some families have been here in three-four generations.
To celebrate this Lennarts daughter and now manager and owner of Getnö Gård Lake Åsnen Resort, Ingrid E-M Olsson, will invite the longtime guests to plant an apple tree each on the island.
The trees will form an orchard, every tree chosen by each family and with a plaque with their name.
"These people are no longer just our guests, they have become my friends. I have grown up with them," says Ingrid.
Every year the tree owners will be able to visit their tree and harvest their fruit. If they can't make it, Ingrid and her staff will take care of the appletrees, for them.
"For me nature is a bandaid on our souls, something that will always be there when we need it. To be able to share small pieces of my land with my friends is a way to seal our friendships forever through nature," says Ingrid E-M Olsson.
My son Christoffer Olsson will hopefully take over Getnö after my generation and continue this natureparadise for the future.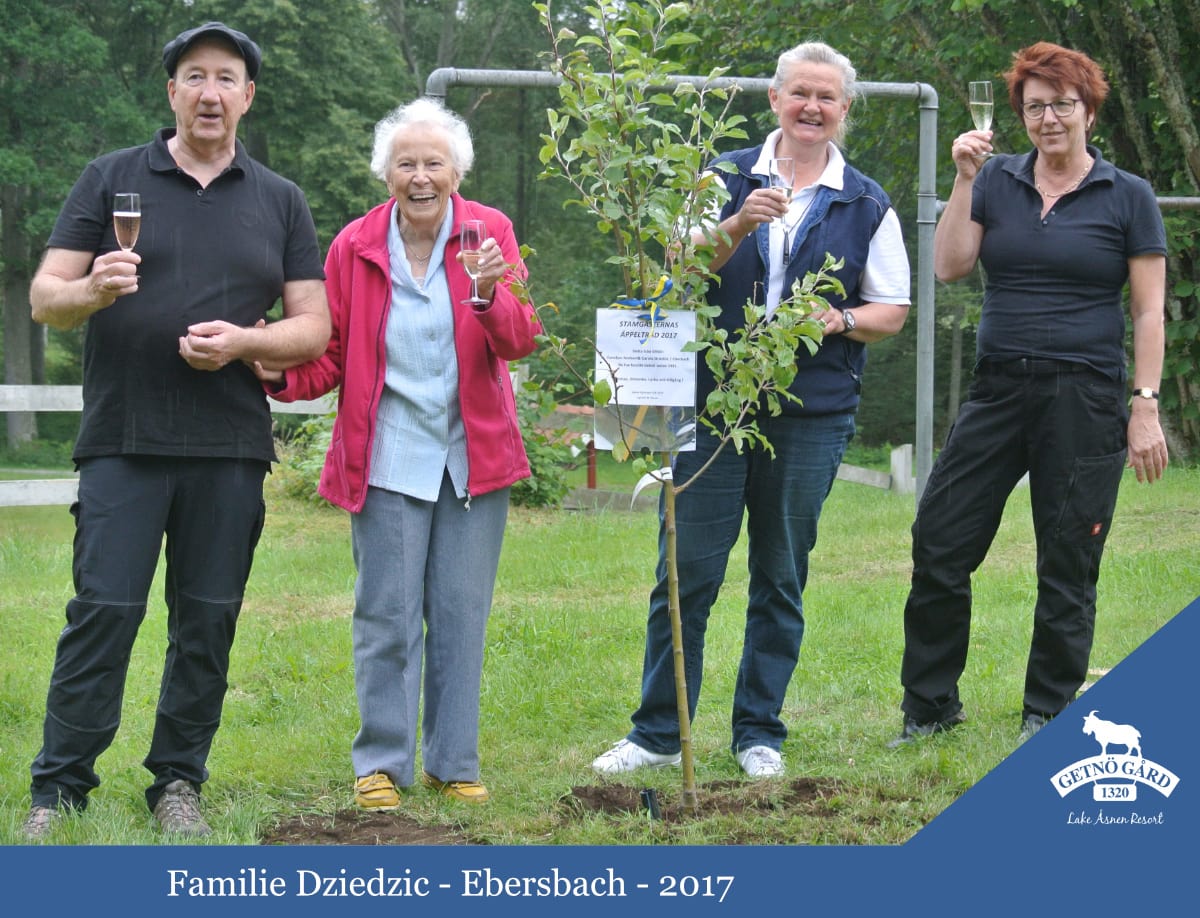 News & Special Offers
We keep you updated about news and special offers from Getnö - Lake Åsnen Resort.