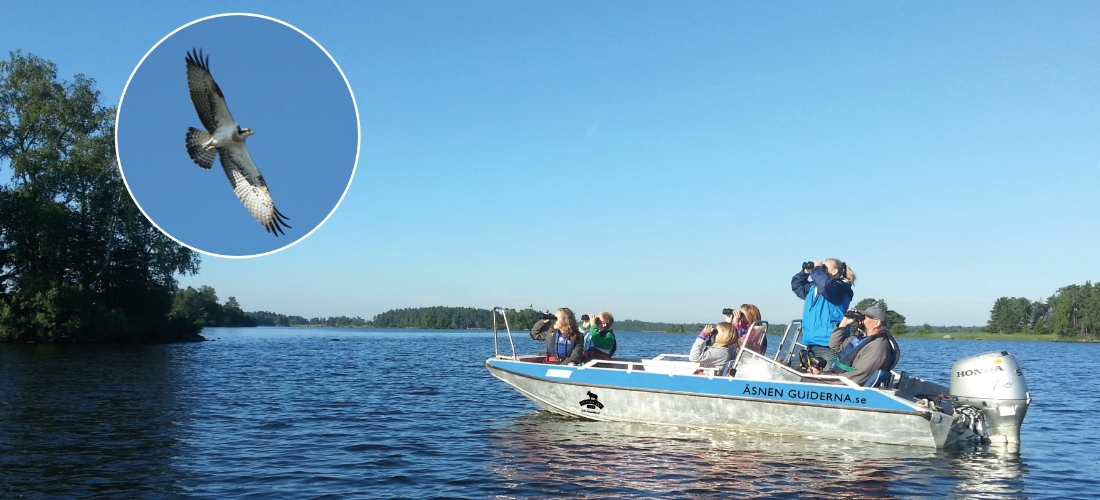 ÅsnenGuiderna is a guidepool with professional guides in Lake Åsnen.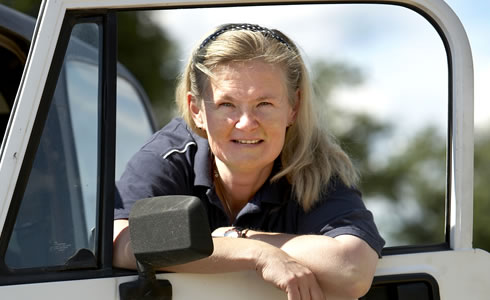 Guide: Osprey safaris, game watching, guided boat tours
Language: Swedish, German & English
Tourist entrepreneur on Getnö Gård for over 20 years, with a passionate interest for all things nature. I am both a game warden and wildlife photographer, and I love to navigate around the islands on Lake Åsnen with binoculars and camera ready at hand. To hear the black-throated diver call an early morning, to see grazing moose, newborn fawn or the osprey hunting, is only a small part of the unforgettable nature experiences you can experience here at Lake Åsnen.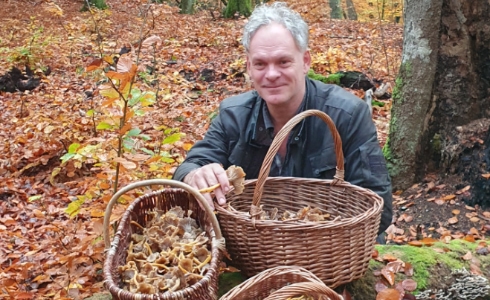 Guide: Edible mushroom guide
Språk: English, Swedish
Originally from London, I love that in Sweden you can walk to the woods and come home with baskets full of amazing mushrooms. My passion has become a 30-year long obsession. From June to November the woods are my home and my cellar and freezer are packed with frozen, dried or pickled chanterelles, winter chanterelles yellowfoot, parasol mushrooms, penny buns, slippery jacks, saffron milkcaps, various boletes etc Mushrooms are potentially delicious or fatal. I enjoy coaching the beginner to understand the basic do's and don'ts, where and what to find, and easy cooking and preservation techniques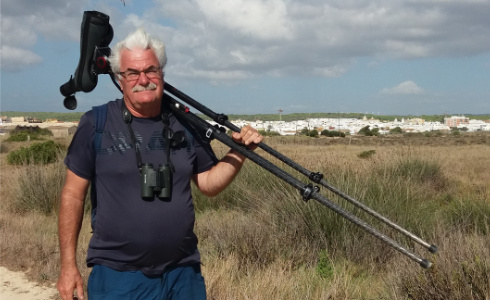 Guide: Fågelguide
Language: Swedish
Sedan mer än fyrtio år har jag bott vid Åsnen. Otaliga är de naturutflykter jag gjort längs Åsnens stränder med omgivningar. Här har jag upplevt den sydsvenska ädellövskogen, det karga myrlandskapet, de öppna fjärdarna och det gamla småländska bondelandskapet. Ett särskilt öga har jag haft till fåglarna vid och i sjön genom åren, men naturen i sin helhet fascinerar mig på många sätt. Jag var med och startade Tingsryds fågelklubb 1981 och sedan dess har jag lett många fågelutflykter till Åsnens många olika biotoper. Jag har genom åren även hållit många fågelkurser.
I juli 2019 blev jag diplomerad guide och nationalparksambassadör för Åsnens Nationalpark av Länsstyrelsen i Kronoberg. Jag kan guida i följande områden: Åsnens Nationalpark-Toftåsa Myr och Bjurkärr. Hackekvarn/Ekefors, Mörrumsån/Ekenäset och Ällenäs Udde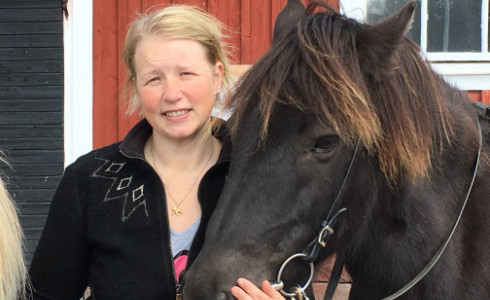 Guide: Riding School and Riding Tours.
Language: Swedish, English, little German
I am Anna Jeppsson and come from Tullstorp, north of Hässleholm. Since 1999 I run the company "Stall Pilekull", where we offer riding tours and riding school for everyone with or without a disability. Everyone should be treated equally.
For many years I have been working with my fantastic Icelandic horses with Getnö Gård. They are very quiet animals and enjoy taking new guests on a trip in peace and quiet. Perhaps you will also meet my daughter Alicia, who despite her young age of 14 is already a very experienced rider and has already won a medal on Icelandic horses. Alicia speaks fluent English!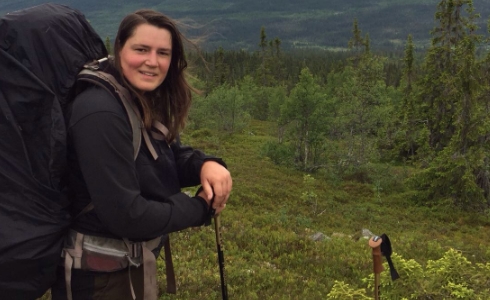 Guide: Natur Guide
Språk: Dutch, Engelska
My name is Janneke Ordelmans. Originally from the Netherlands but living and working in Sweden since 2016. Nature is my biggest passion. While living in the Netherlands I worked as a ranger at National Park the Utrechtse Heuvelrug for the State Forestry ('Staatsbosbeheer'). Here in Sweden, I am the co-owner of a company specialized in nature conservation. I also organize guided nature trips to let people experience the Swedish wilderness. You can also join me on a fishing trip with a fishing kayak.
Are you interested?
Please write us an email and we will help you.
News & Special Offers
We keep you updated about news and special offers from Getnö - Lake Åsnen Resort.