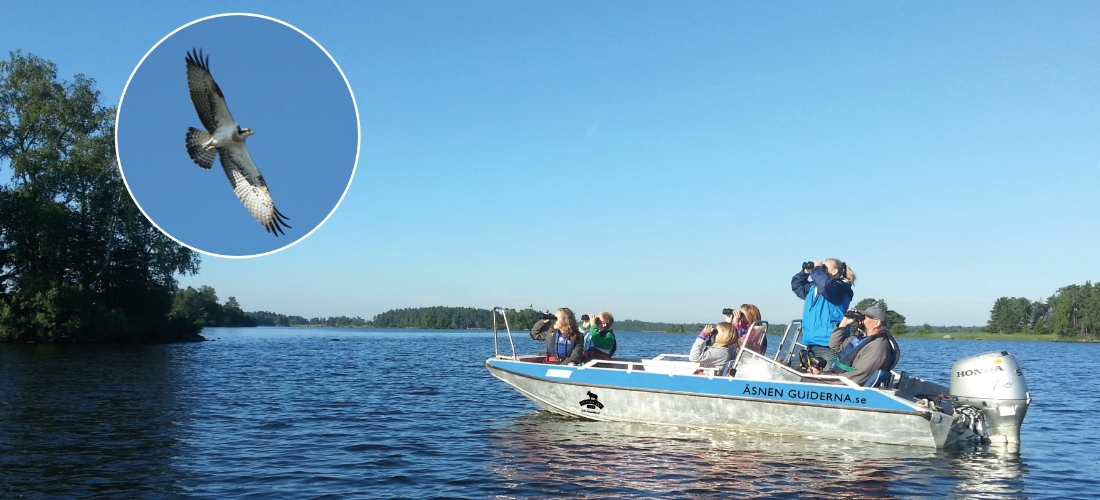 ÅsnenGuiderna is a guidepool with professional guides in Lake Åsnen.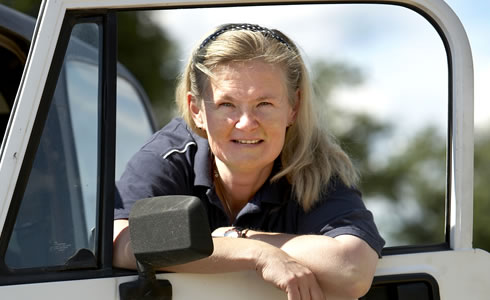 Guide: Osprey safaris, game watching, guided boat tours
Language: Swedish, German & English
Tourist entrepreneur on Getnö Gård for over 20 years, with a passionate interest for all things nature. I am both a game warden and wildlife photographer, and I love to navigate around the islands on Lake Åsnen with binoculars and camera ready at hand. To hear the black-throated diver call an early morning, to see grazing moose, newborn fawn or the osprey hunting, is only a small part of the unforgettable nature experiences you can experience here at Lake Åsnen.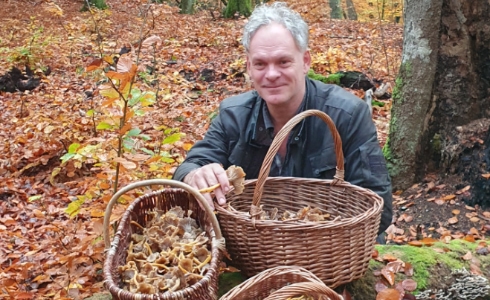 Guide: Edible mushroom guide
Språk: English, Swedish
Originally from London, I love that in Sweden you can walk to the woods and come home with baskets full of amazing mushrooms. My passion has become a 30-year long obsession. From June to November the woods are my home and my cellar and freezer are packed with frozen, dried or pickled chanterelles, winter chanterelles yellowfoot, parasol mushrooms, penny buns, slippery jacks, saffron milkcaps, various boletes etc Mushrooms are potentially delicious or fatal. I enjoy coaching the beginner to understand the basic do's and don'ts, where and what to find, and easy cooking and preservation techniques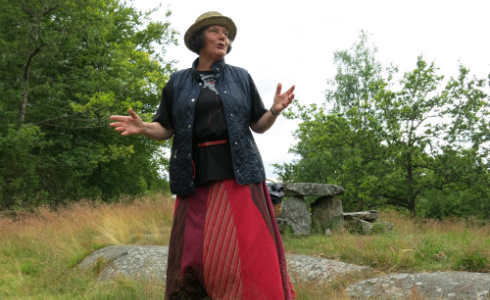 Guide: Berättarvandringar på Getnö och i Nationalparken Åsnen.
Language: Swedish and English
Jag anordnar berättarvandringar för grupper av olika åldrar. Det som är fantastiskt med både Getnö och Trollberget är att det är lättillgängligt att ta sig fram med barnvagnar, rullatorer och rullstolar. Alla kan vara med och njuta av naturen, vandra efter förmåga och lyssna till berättelser från folksägnernas värld.
Det finns nämligen otaliga folksagor och sägner som handlar om vad man kan träffa på ute i naturen och som sätter igång fantasin. För en så där 150 år sedan sa folk att man kunde möta jättar och troll bland klippor och berg. Det förföriska skogsrået med sin ihåliga rygg inne i skogen. Näcken med förmågan att förvandla sig till både bäckahäst och sjörå vid vattnet för att locka ner dig i djupet. Där fanns också gloson, som är kusin med vildsvinen, lindormen, som kan förvandla sig till ett hjul och varulven, som egentligen är en man som drabbats av en förbannelse. Bland många mystiska folktroväsen är dessa bara ett urval. Man trodde också att träden och örterna samt djuren och fåglarna hade magiska trolldomskrafter.
Denna typ av berättelser har alltid roat och fascinerat mig. För 10 år sedan gick jag en universitetskurs i muntligt berättande i teori och praktik. För ett år sedan blev jag nationalparksambassadör för Åsnens Nationalpark genom Länsstyrelsen i Kronoberg.
Välkommen till en annorlunda vandring ute i naturen på Getnö och på Trollberget.

Are you interested?
Please write us an email and we will help you.
News & Special Offers
We keep you updated about news and special offers from Getnö - Lake Åsnen Resort.