ÅsnenGuiderna är en "guidepool" med professionella guider i Åsnen-området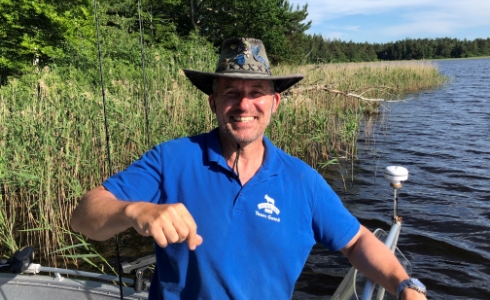 Guide: Fishingguide for pike + zander
Språk: english and german
I come from Austria and I have been fishing my whole life. Now I have moved up to Sweden and lake Åsnen. During the last 20 years I have been fishing in lake Åsnen, especially around the island Getnö and in the area of the new Åsnen Nationalpark. My specialities are spinnfishing and trolling for pike and zander.
I have caught many big fishes here, one of my pike rekord is 123cm and for zander 90cm. My fishingboat is a Linder Arkip460 with 40hp/4stroke motor and a Minkota GPS E-motor.
Kjell "Kjelvis" Johansson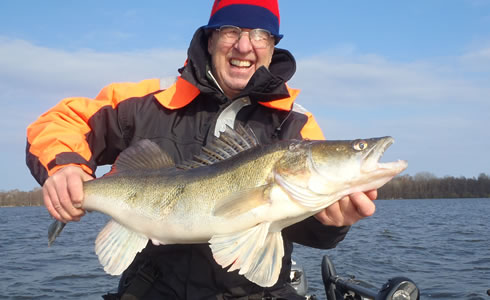 Guide: Fiskeguide för gädd & gössafaris, vertikalfiske
Språk: Svenska, Tyska, Engelska, (Spanska, Franska)
Jag är en rutinerad sportfiskare och har skrivit fyra böcker om fiske efter gädda, gös och abborre. Jag guidar i en Linder 440 Fishing med en 25 hästars Mercury och en MinnKota Power Drive 55 med i-Pilot, Mercury 25 ps, ekolod Lowrance Elite 5X och Lowrance X510C. Jag trollingfiskar och fiskar vertikalt.
Läs mer på min hemsida www.kjelvis.com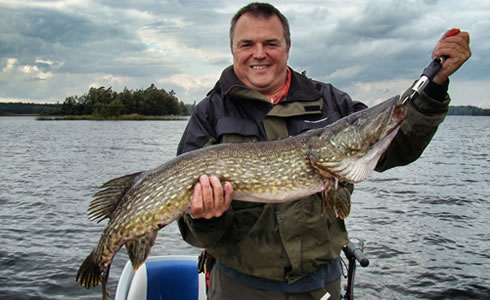 Guide: Fiskeguide för gädda, gös, abborre, vitfiskar spec. sutare
Språk: Tyska
Jag kommer ursprungligen ifrån Schleswig-Holstein i Tyskland. Jag är en erfaren fiskare som utövat "catch-n-release" i över 45år. Jag älskar fiske och friheten att vara ute på sjön med båten. De senaste 15åren har jag fiskat instensivt i vackra sjön Åsnen.
Jag har specialicerat mig på trolling, spinnfiske och mete.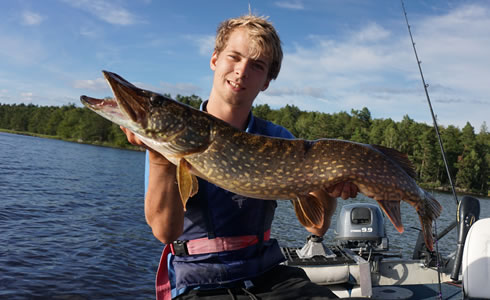 Guide: Fiskeguide för gädd & gössafaris, vertikalfiske, trolling
Språk: Svenska, Engelska
Jag är en erfaren fiskare från Växjö och åker runt i större delen av södra Sverige för att fiska. Men sjöarna i Småland och framför allt sjön Åsnen, är min favorit. Stort utbud av fiskevatten med mycket varierande fisk i sjön. Har gått sportfiskeguide utbildning i Osby. Jag kör gärna trolling, vertikalfiske och nattfiske efter karp. Jag har även arbetat med fiskeskolan på Getnö Gård.
Har vi väckt ditt intresse?
Skriv till oss och vi kommer att kontakta dig.
Nyhetsbrev & Special erbjudande
Vi informerar Er över nyheter och våra special erbjudande.