ÅsnenGuiderna is a guidepool with professional guides in Lake Åsnen.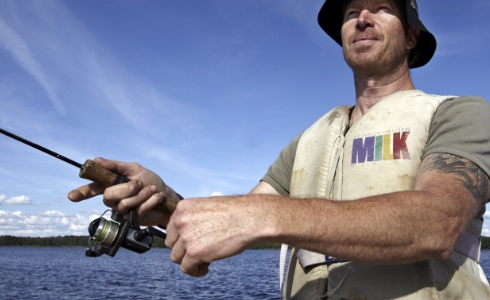 Guide: : For pike and pikeperch safaris, (vertikalfishing)
Language: Swedish, English
I am a 60-year-old who has been fishing since birth. My main interest is angling, where I compete at international level. I live in Urshult at the southern end of Lake Åsnen and I have been fishing in the lake for almost 40 years. Mainly it has been trolling, vertical fishing and spin fishing for perch. I know the water well and know where the fish can be found depending on the weather or season. For me, the overall experience is the most important, and I want to create an occasion that you will remember for the rest of your life. When you join me in my boat, you are the center of attention! Therefore, I usually do not fish myself during the tour, but do everything to make sure you catch the fish! If I fish, it is to test an alternative technique than the one we are testing at the moment. It is you who decides which technique we will use. I share my experiences. A fishing trip with me as a fishing guide in Åsnen is not only about exciting fishing with the chance of catching big fish and the opportunity to spend time in wonderful nature. It is also an investment in your fishing.
Kjell "Kjelvis" Johansson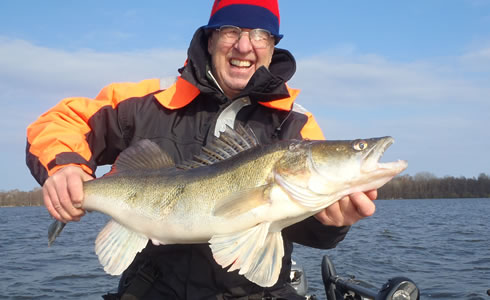 Guide: : For pike and pikeperch safaris, (vertikalfishing)
Language: Swedish, German & English (Spanish, French)
I am an experienced fisher and I have written four books on fishing for pike, zander and perch. I guide in a Linder 440 Fishing with a 25 horsepower Mercury and a Minnkota Power Drive 55 with i-Pilot, Mercury 25ps, sonar Lowrance Elite 5x and Lowrance X510C.
You will find more informations on my website: www.kjelvis.com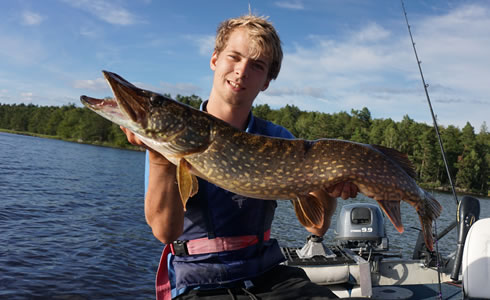 Guide: Fishing guide for pike and pikeperch safaris, trolling.
Language: Swedish & English
I am experienced fisher from Växjö and I travel around the south of Sweden to fish. However, the lakes in Småland, especially Åsnen, are my favourites. Great range of waters with various fish in the lake. I have gone to Osby Naturbruksgymnasium school and done training abroad to become a guide in sportfishing.
Are you interested?
Please write us an email and we will help you.
News & Special Offers
We keep you updated about news and special offers from Getnö - Lake Åsnen Resort.