ÅsnenGuiderna is a guidepool with professional guides in Lake Åsnen.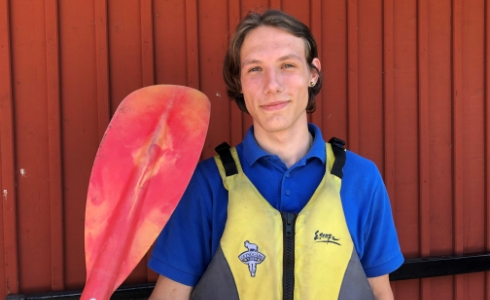 Guide: Kayakguide, Ski Instructor
Language: Swedish & English
I am a happy and cheerful guy from Växjö, who just loves nature and kayaking. Currently, I am attending the school Ryssby's Gymnasium where I am studying Nature & Adventure. I am 19 years old and have long experience with kayaking and guiding. I have the green certificate in Kayaking. I have been working with kayak school and as a kayak guide for 2 seasons on Getnö-Lake Åsnen Resort.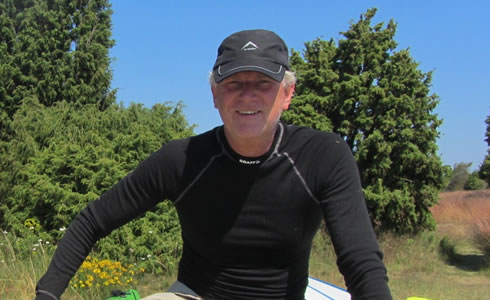 Guide: Kayak and bicycle tours
Language: Swedish & English
After 30 years of working as manager, instructor, group and organisational developer in public administration and non-profit organisations, I started the company Åsnen Natur & Bildning in 2006. Here I get the opportunity to combine my great interests for people, learning and outdoor activities all into one. In a kayak or on a bicycle, I guide the small (exclusive) group to the unique treasures of Lake Åsnen.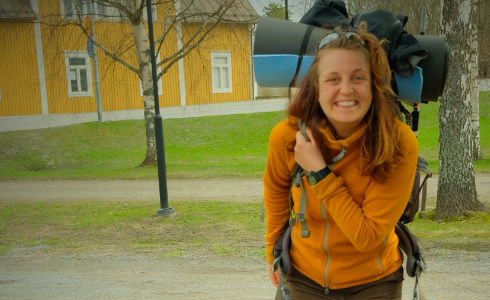 Guide: Certified Swedish Mountain Leader. Hiking, activity guide and kayak guide.
Language: Swedish & English
I'm a smiley lady with my roots in the Småland woods just north of Lake Åsnen. The outdoors, nature and sports are a few of my main hobbies and therefore also the reason I've chosen to take professional outdoor leadership schooling. According to the" Swedish Mountain Leader-norm" I am now, after two years of school and lots of adventures, a certified Swedish Mountain Leader. It feels incredibly fun to bring old experiences and new knowledge together to help my guests feed their outdoorsy hunger. Are you ready? Let us adventure!
Are you interested?
Please write us an email and we will help you.
News & Special Offers
We keep you updated about news and special offers from Getnö - Lake Åsnen Resort.