Zander Trolling – Lake Åsnen
A Guided Fishing Boat tour with a local guide on Lake Åsnen.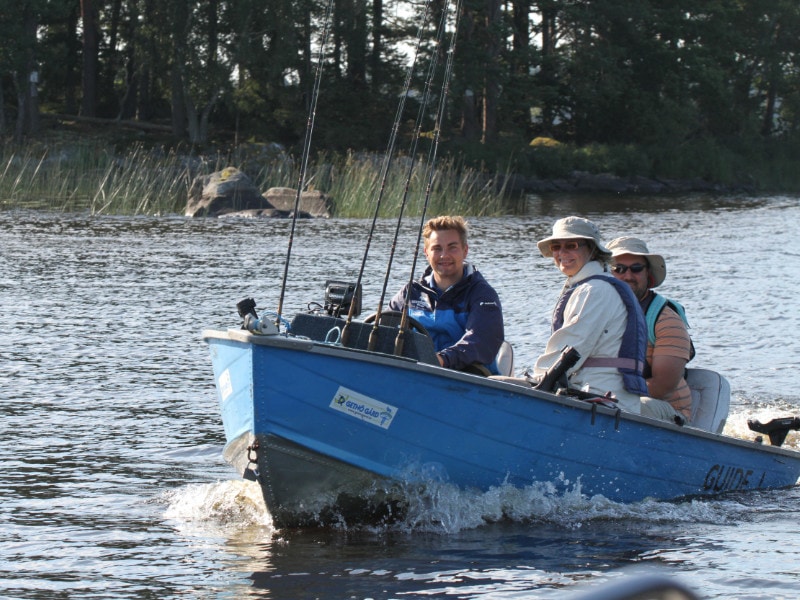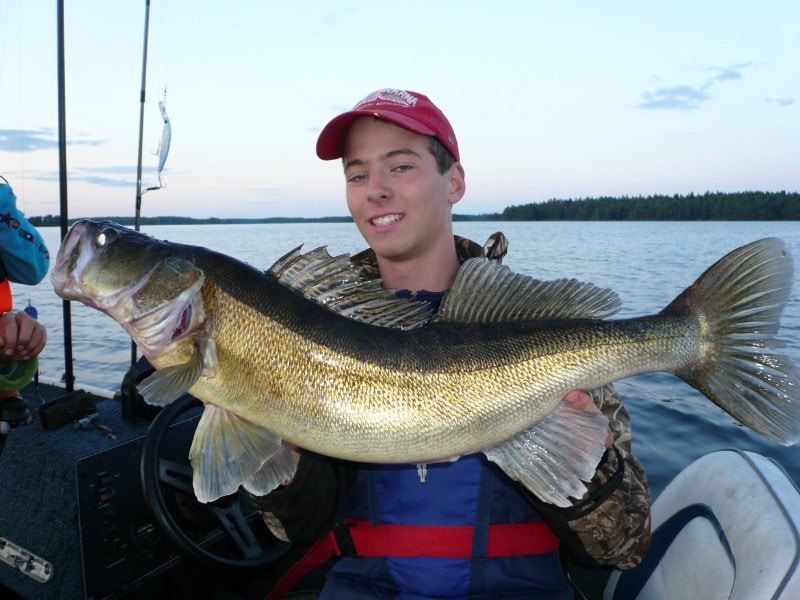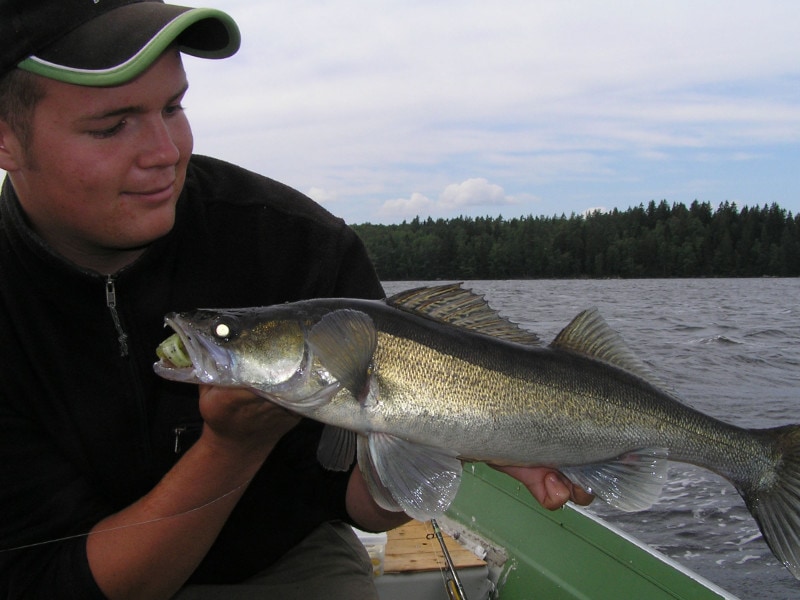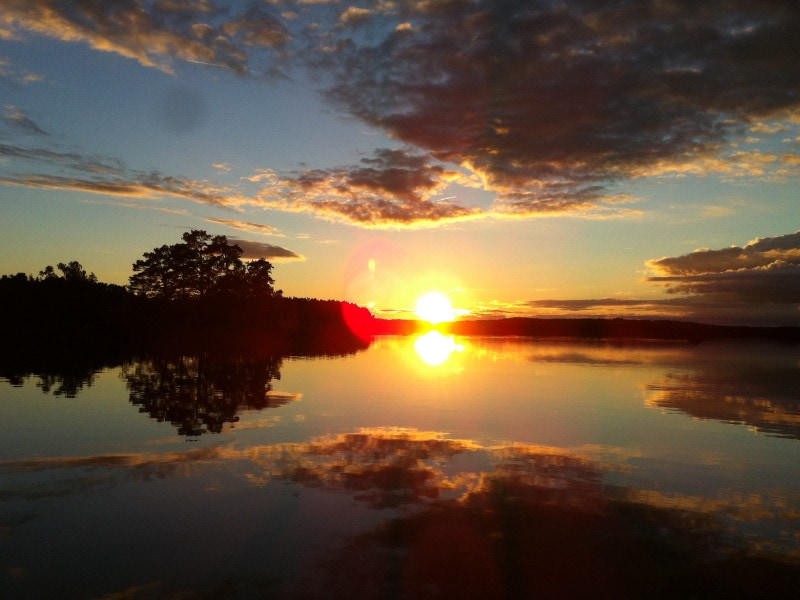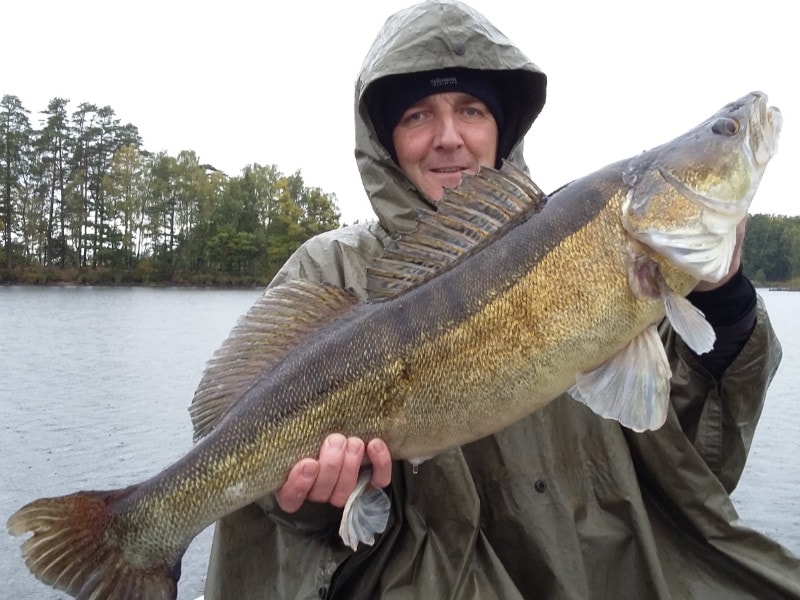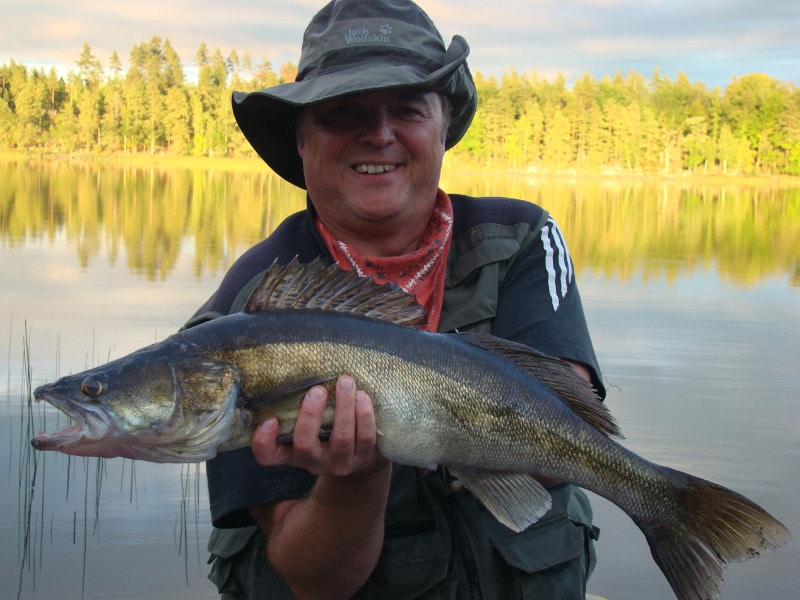 Discover the unique archipelago of Lake Åsnen. The lake is about 155km2, with over 1000 islands. It is a shallow lake that guarantees a rich bird life and good fishing waters.  Lake Åsnen is famous for good pike & zander fishing. There are many shallow bays, but there are also areas with deeper waters. The lake offers everything an angler could want and there is huge potential for catching fish and big ones at that.
Program:
We begin the boat tour early afternoon. The local guide will have the boat and all the equipment ready to go and will give you instructions before we leave the harbour on Getnö.
The experienced guide will be navigating between the different islands in Åsnen National Park and around the islands of Getnö.  You will be fishing in different places where the zanders are waiting. The fishing guides knows the waters like the back of their hand and will guide you to the "hottest" fishing spots.  You will be trolling and sometimes vertical fishing on the tour. The main target for the fishing is zander.
The Osprey is another fish that can be found in these waters. It is amazing seeing how the Osprey catches its evening fish or seeing them flying easily with their v-shaped wings.
The guide will anchor somewhere in a peaceful bay and will serve you a "Småländsk" food basket on board.
The boat tour lasts 4 hours and at the end of the tour, the guide takes you back to the harbour on Getnö-Lake Åsnen Resort. After the tour you may stretch your legs and maybe enjoy an evening campfire.
Season: June – September
Duration: 4 hours, 16:00-20:00
Includes: Local guide, guide boat, life jackets, full fishing equipment, food basket on board
The guide speaks English and/or German.
Price: 1350 SEK per person
Group size: 2 people (recommended age over 12 years)
Private Tour,  additional fee,  +1050 SEK.
We only take small groups with local guide for a more genuine experience and fishing possibilities.
To bring: camera, warm clothing, wind jacket
Location:
Getnö-Lake Åsnen Resort, SE-362 96 Ryd / Småland / Sweden
WGS84 decimal: 56.584500 degrees / 14.694600 degrees
WGS84 g/m/s: 56 35' 4,20" / 14 41' 40,56"
Getnö Gård on Google Maps
Accomodation:
We recommend you to book a cottage on Getnö-Lake Åsnen Resort or stay on the beautiful Campground in the natural setting on the island Getnö.
Booking:
info@getnogard.se / Tel: +46-477-24021 Getnö Reception
Distance from south: Copenhagen(220km) 3 hours.Trelleborg (210 Km) 2,5 hours, Helsingborg (180 Km) 2 hours. Driving north you take road E4 to Traryd. Turn right on road 120 towards and through Älmhult. You continue on the road 120 until the crossing road 120/road 126. Here you drive straight on to the little village Ålshult. Follow the signs GETNÖ GÅRD 7 Km. You can also take road 23 driving north until you come to Älmhult. Here you turn right on to the road 120. You continue until you reach the crossing road 120/road 126, then please follow the same instruction above.
Driving from the north: From Växjö(65km) 45min. Drive south on road 23 for about 30km, turn left on to road nr.126 going south. After another 30km you see the sign Getnö Gård 7km. Turn left again to the little village Ålshult and follow the signs GETNÖ GÅRD, 7 Km forest road up to the farm Getnö. Welcome !